Das Dubai Concert Committee  setzt seine Serie der klassischen Konzerte fort.
So findet am
8. Februar von 20 Uhr bis 22 Uhr
im Royal Ballroom des One & Only Royal Mirage ein Konzert mit dem fabelhaften Klarinettisten Pierre Genisson statt, am Flügel begleitet von Maurizio Baglini.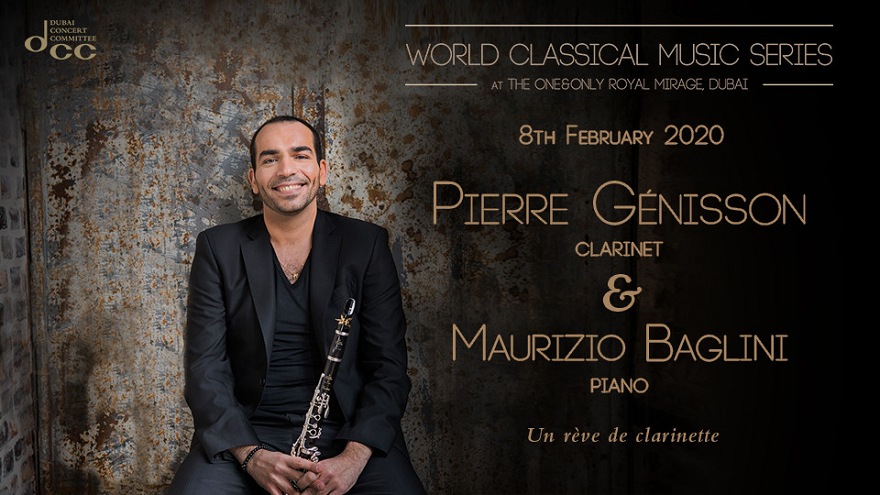 Die Türen werden um 19 Uhr geöffnet – der Konzertbeginn ist  pünktlich um 20 Uhr.
Dress Code: Schick oder National Dress.
Tickets für das Konzert erhalten Sie bei Platinumlist unter https://dubai.platinumlist.net/event-tickets/77885/classical-february-2020/.
Pierre Génisson wurde 1986 in Marseille geboren und hat sich schnell zu einem der führenden französischen Blasinstrumentalisten seiner Generation entwickelt. Pierre ist deshalb einer der gefragtesten Klarinettisten Frankreichs, sein Spiel ist geprägt von äußerster Sensibilität, gepaart mit hoher Virtuosität.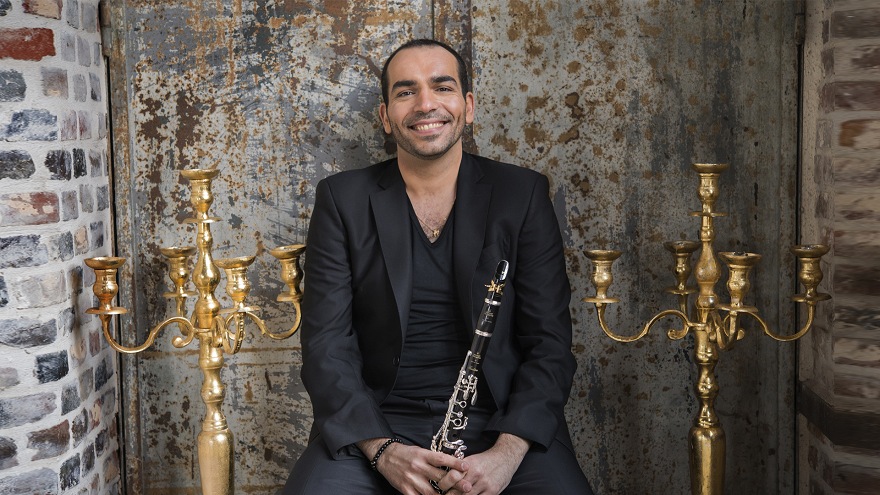 Er ist Preisträger der renommierten Carl Nielsen International Competition (Dänemark), der Jacques Lancelot International Competition (Tokio) und von Clos Vougeot (Frankreich). Mit der CD "How I Met Mozart" schuf er die "CD of the Year".
Zusammen mit Maurizio Baglini werden Werke von Saint-Saëns, Chausson, Debussy, Poulenc, Schumann's Fantasiestücke und Brahms, Sonata op.120 dargeboten.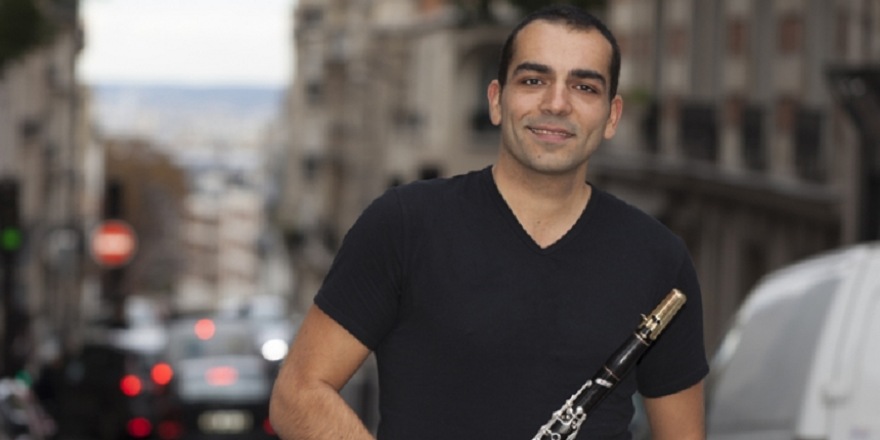 Erleben Sie Seine Interpretationen als ein Fest für die Sinne in der einmaligen Atmosphäre und der exzellenten Akustik im Ballroom des One & Only Royal Mirage.
Für weitere Informationen oder auch Auskünfte über Sponsoring-Möglichkeiten kontaktieren Sie bitte Brigitta Dagostin, Chair Woman des Dubai Concert Committee unter +971 (0)50 659 3796 oder per Mail unter brigittadagostin@gmail.com oder unter www.dcc.ae.